The Senate Judiciary Committee Passes Comprehensive Probation Reform Bill
The Pennsylvania Senate Judiciary Committee passed Senate Bill 14 out of committee this week. The bill is a comprehensive probation reform bill, co-sponsored by me and Sen. Camera Bartolotta (R- Beaver/Greene/Washington), to restore probation to its original purpose as a pathway out of the criminal justice system.
Senate Bill 14 would give courts stronger guidelines and restrictions on imposing new sentences of incarceration on probationers, such as reserving probation for individuals convicted of new crimes and more serious technical violations. It also creates incentives for probationers to succeed through "good time" credits, like maintaining a job and performing community services.
The bill also creates a mandatory probation review conference after three years for misdemeanor convictions and year five for felony convictions, with a presumption that probation will be terminated unless the individual does not qualify. It provides for the review conference to occur earlier based on the good conduct of defendants and on the achievement of educational, employment and other goals.
This is an excellent step in ending the over policing and over incarceration of Black people and communities. The bill now moves to the full Senate for consideration.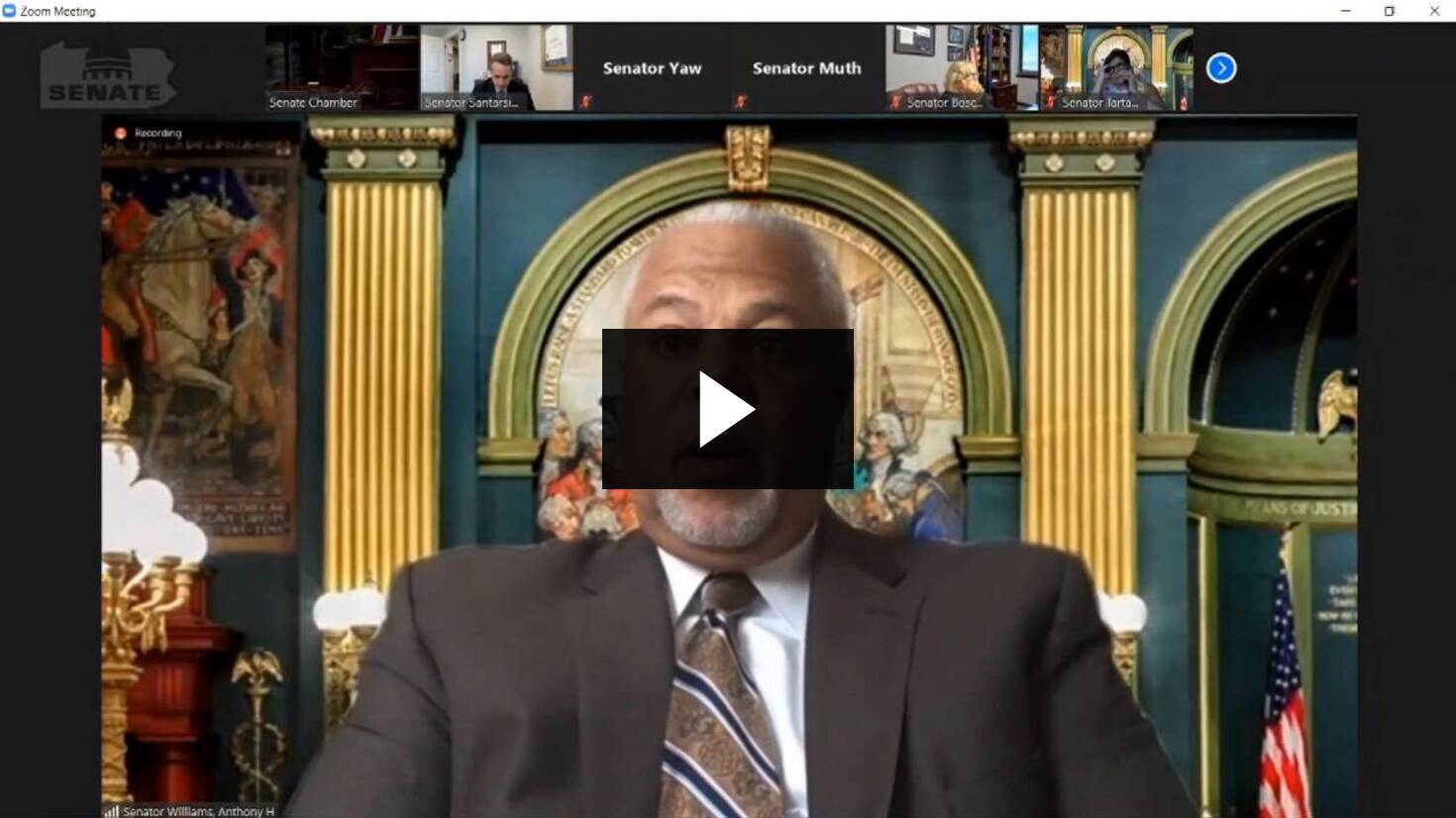 Small Business Grant Applications to Open June 30th
It has been announced that the applications for the COVID-19 Relief Pennsylvania Statewide Small Business Assistance program will be opening on June 30, 2020.
The program will provide grants ranging from $5,000 to $50,000 to small businesses that have been economically impacted by COVID-19. There is a total of $225 million available to be distributed to small businesses.
This is not a first-come, first-served program. There will be multiple rounds of application windows, and CFDIs (Community Development Financial Institutions) will be administering grants to eligible applicants.
For more information regarding eligibility and requirements for these small business grants, as well as email notifications for when the application officially opens, visit pabusinessgrants.com.
Join My Telephone Town Hall
On Monday, June 29, 2020, at 6:30 p.m. I will be hosting a telephone town hall to discuss housing and utility assistance in the era of COVID-19.
I will be joined by Bryce Maretzki from the PA Housing Finance Agency, and Kerry Smith and Holly Beck from Community Legal Services.
To sign up for this telephone town hall or to submit questions for me and my guests to answer, visit senatoranthonywilliams.com/telephone-townhall.
Stay Connected
Follow me on Twitter, Facebook and Instagram for the latest news and updates.