Probation Reform Bill Passes the Senate, Goes to House for Vote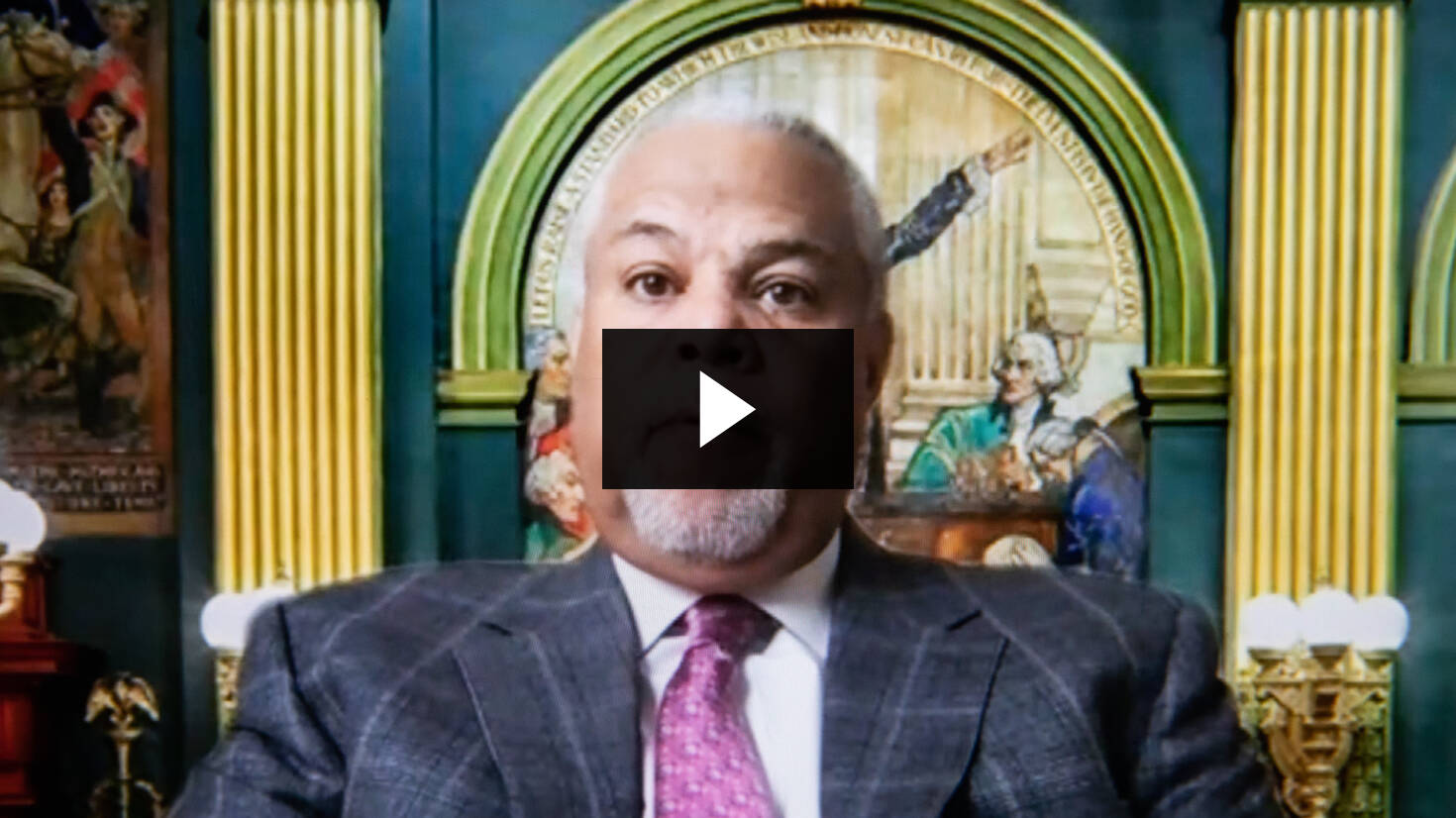 I am very pleased that the bipartisan probation reform legislation, Senate Bill 14, that Senator Camera Bartolotta (R-Beaver/Greene/Washington) and I have been working hard on has passed out of the Senate chamber and will now go to the House chambers for their vote.
This bill restores probation to its original intention: a pathway out of the criminal justice system.
This bill will give courts stronger guidelines and restrictions on imposing new sentences of incarceration on probationers. Incarceration would be reserved for individuals convicted of new crimes and very serious technical violations.
Currently, most technical violations that are not actual crimes. A technical violation can include being late for an appointment, traveling out of state or being unable to pay fines and restitution. These non-criminal violations can lead to excessive extensions of probation or prison time that far exceed the original sentence handed down at trial.
Senate Bill 14 also creates a mandatory probation review conference after three years for misdemeanor convictions or five years for felony convictions, with a presumption that probation will be terminated unless the individual does not qualify.
The cost to incarcerate these individuals is far greater than the cost of supervision, resulting in wasted taxpayer dollars without any benefit in terms of public safety.
I look forward to this monumental criminal justice reform bill moving through the legislature and onto the Governor's desk.
Governor Wolf Announced COVID-19 PA Hazard Pay Grant Program
Governor Tom Wolf announced on Thursday, July 16, 2020, that the COVID-19 PA Hazard Pay Grant Program will be established to help employers provide $50 million in hazard pay to employees in life-sustaining occupations fighting the COVID-19 pandemic.
Through the COVID-19 Emergency Supplement to the General Appropriation Act of 2019, the Pennsylvania legislature appropriated the $50 million from federal CARES Act money given to the state. The Department of Community and Economic Development (DCED) will be distributing the grants to employers for COVID-19 hazard pay.
Hazard pay is intended to keep front-line employees working in sectors that are vital to every Pennsylvanians' existence. The program will help employers provide hazard pay for their employees and retain current employees in essential sectors such as grocery stores, pharmacies, hospitals, and manufacturing plants.
The following applicants are eligible to apply:
Businesses
Healthcare Non-profits
Public Transportation Agencies
Certified Economic Development Organizations (CEDO)
Eligible Pennsylvania-based industries include:
Healthcare and Social Assistance
Ambulatory Health Care Services
Hospitals
Nursing and Residential Care Facilities
Transit and Ground Passenger Transportation
Food Manufacturing
Food Retail Facilities
Security Services for eligible industries listed above and commercial industries that were not closed as a result of the Governor's Business Closure Order
Janitorial Services to Buildings and Dwellings
Eligible applicants may apply for grants using the online DCED Electronic Single Application for Assistance located at www.esa.dced.state.pa.us from July 16, 2020, to July 31, 2020. Program inquiries may be directed to (717) 787-6245 or ra-dcedcbf@pa.gov.
Governor Wolf Increases COVID-19 Mitigation Measures Across the State
Governor Tom Wolf and Secretary of Health Dr. Rachel Levine signed new orders on July 15, 2020, for targeted mitigation efforts in response to the recent rise in COVID cases. Case spikes in various parts of the state lead to the decision for increased mitigation efforts for bars and restaurants, gatherings and telework.
The new orders took effect at 12:01 a.m., Thursday, July 16, 2020.
Wolf and Levine stressed that masks and proper social distancing are the best ways to prevent the spread of COVID-19.
Bars and restaurants may now only serve alcohol for on site consumption if a meal is also being served, bar service alone is prohibited. Indoor occupancy for restaurants is also reduces to 25% of maximum occupancy. No nightclubs may operate under this order. Indoor events must be 25 people or under, and outdoor events must be under 250 people. Gyms are asked to provide outdoors activities as much as possible, and all those who can telework must do so.
For full guidance, view the Governor's order here.
The PA Dept. of Education Issues Guidance on School Reopening
The Pennsylvania Dept. of Education worked with the Pennsylvania Dept. of Health to release guidance on the reopening of pre-k to 12 schools in the state as we continue to battle the COVID-19 pandemic.
All schools are required to develop Health and Safety Plans prior to students returning for in-person instruction. Schools must implement social or physical distancing to continue limiting the spread of COVID-19, as well as requiring all students and personnel to wear face coverings or masks.
Proper hand hygiene and constant disinfection of services in the school buildings will be essential, and students and staff with disabilities or other chronic health conditions must make their own individual considerations for their safety when returning to the in-person classroom setting. Standard immunizations for all students will also be vital in keeping the student population as safe as possible.
Schools must also provide a plan for symptom monitoring for students and personnel within the building. There must also be plans in place for when students or staff contract the COVID-19 virus, how contact tracing will be conducted, and how all those effected will be notified in a timely matter.
Plans for targeted school closures due to a COVID-19 outbreak must also be in place.
Read the Dept. of Education's full guidance here.
Stay Connected
Follow me on Twitter, Facebook and Instagram for the latest news and updates.